Visit to The Christmas Capital of Texas!
West Loththian Delegation samples the Festive Season in Grapevine

A delegation of nine representatives from the West Lothian Grapevine Twinning Association, led by Provost Tom Kerr, enjoyed a busy week in Grapevine at the beginning of December, sampling ICE! at the Gaylord Texan Resort, The North Pole Express and the Grapevine Parade of Lights as well as many other attractions and events.

We were able to see first hand how Grapevine transforms itself into the Christmas Capital of Texas, as soon as Thanksgiving has passed. Beautiful coloured lighting, a Christmas tree, three talking snowmen and a gigantic red reindeer were quickly installed and the town centre became a winter wonderland.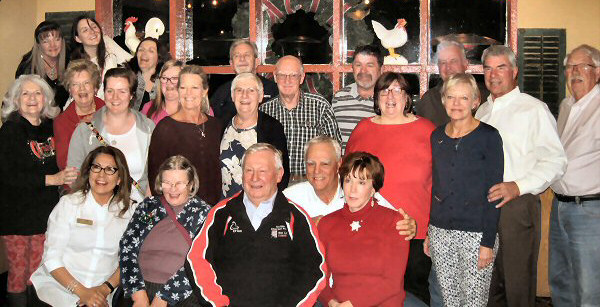 The West Lothian Delegation with our Hosts at Esparza's Mexican Restaurant.
The North Pole Express is a seasonal highlight, travelling frequently from Grapevine station to meet a charismatic Mrs Clause who leads it to the North Pole to meet up with Santa and his elves.
We participated in the Grapevine Parade of Lights, which is the largest in Texas, with well over a mile of bands, cheerleaders, characters and illuminated floats traveling through Grapevine Main Street after dark.
We enjoyed a lunch with Grapevine's Mayor Bill Tate and a visit to the Rodeo and Billy Bob's Texas in Fort Worth Stockyards.
Every member of the delegation was home hosted and we are grateful to our Grapevine hosts for looking after us so well, renewing friendships and forging new bonds.
The visit was expertly co-ordinated by Naomi Sanez of the Grapevine Convention and Visitor Bureau (CVB).
ICE! at the Gaylord Texan Resort

ICE! is a spectacular display of ice sculptures, created by skilled artists from Harbin in China, who work from September onwards at -10 °C to create a Christmas story in ice, culminating in a lovely ice nativity.

Spectators need to wrap up warm and the show includes ice slides for the more adventurous.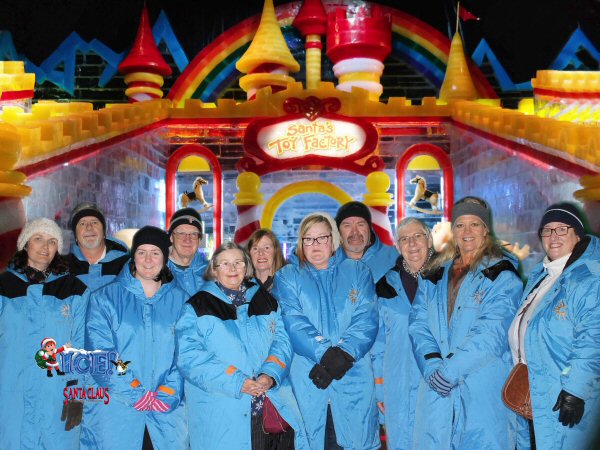 Here are most of the West Lothian delegates, with some of our hosts, wrapped up and ready to enter the exhibit.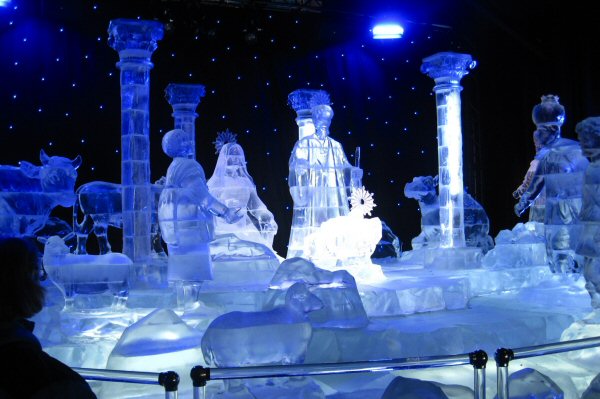 The ice nativity.