Gallagher Cup Golf Match - June 2019
Six junior golfers, accompanied by three adults, visited from Colleyville Heritage High School to compete for the Gallacher Cup - hoping to retain the trophy which they had won in Grapevine last summer. Although the weather was a bit mixed over the week, we were fortunate that it was predominately dry for the three matches. The West Lothian juniors proved too strong for the visitors on our home turf and West Lothian won the series by 8.5 points to 3.5. The matches, at The Royal Burgess Golfing Society, Scotscraig Golf Club and Bathgate Golf Club, were played in great spirit, and the junior golfers from both sides had a fantastic experience.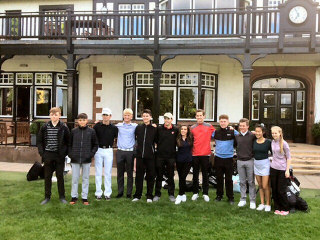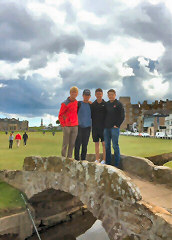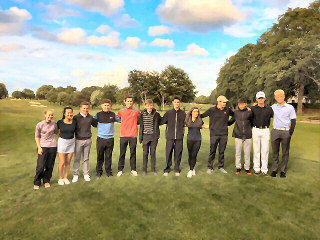 Visits to St.Andrews and Edinburgh were included during the week, along with a school visit to West Calder High School. The golfers were all home hosted and the feedback from both host families and guests was extremely positive.